Consultant . Speaker . Author:
Vincent Yong
CMA, RSME, RSMT, CTBMD, MFLCI, MNLP, TLTP, BFA
Everything begins from the heart;
be it learning, growing or healing.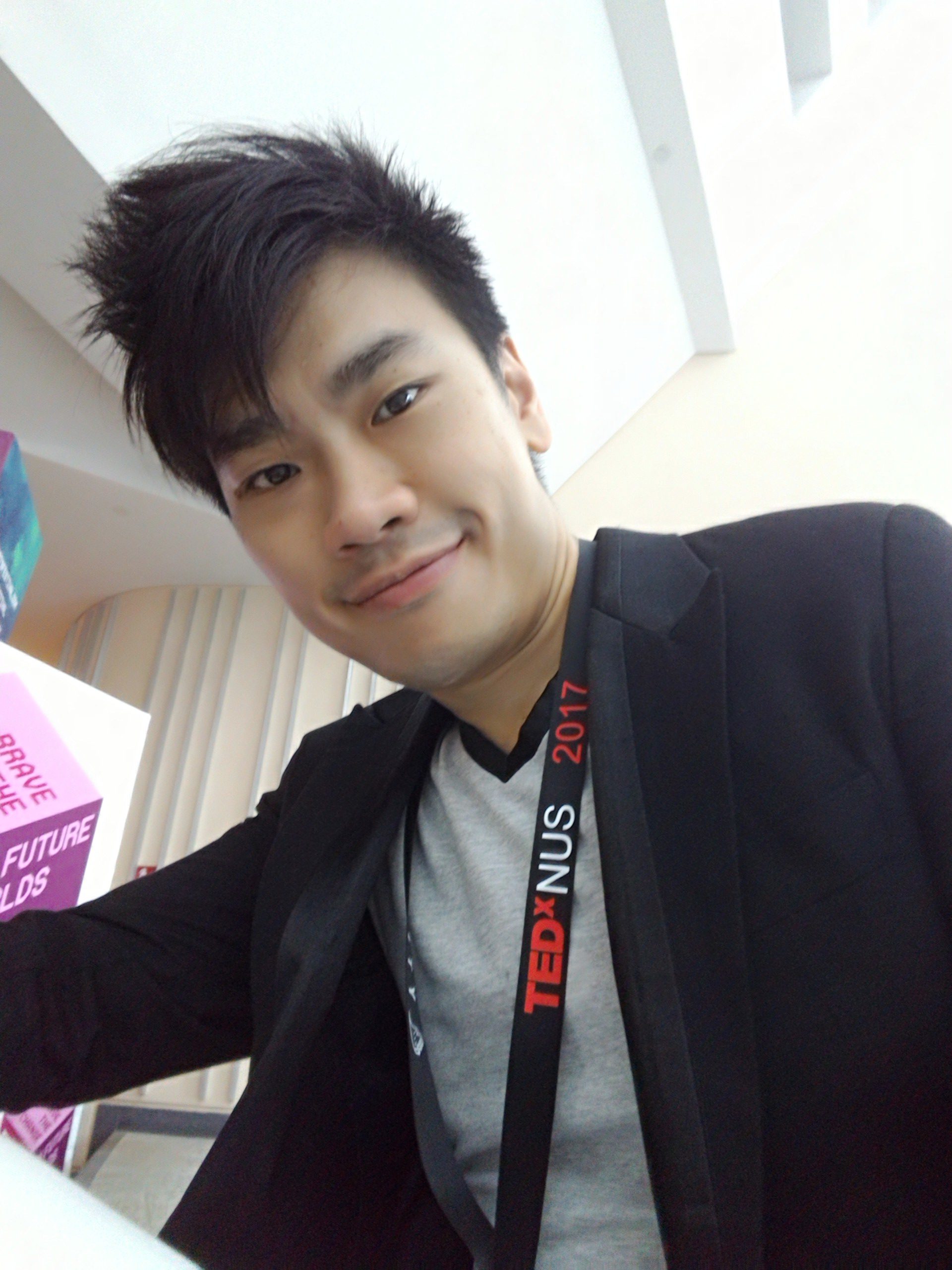 Vincent Yong is an award-winning movement analyst, therapist, artist, speaker and author. He is currently the only Certified Movement Analyst (Laban/Bartenieff Institute of Movement Studies, LIMS) in Singapore and is the only internationally conferred Registered Somatic Movement Educator and Therapist (International Somatic Movement Education and Therapy Association, ISMETA) in South East Asia.
Having lived (The Netherlands and New York) and worked in various countries over the past 17 years, Vincent combines his international experiences in education, creation, performance and personal development using a cross-disciplinary approach for problem-solving, training, learning, innovation and healing. His integrative applications of movement/dance science, arts, coaching and engineering have supported various leaders, professionals and forward-thinkers from over 16 sectors of the workforce. Initiating a process of self-awakening, Vincent supports his clientele to realize and become aware of their own perception and response towards themselves, people and the world. Helping them in their physical, mental and emotional obstacles, Vincent receives feedback that the coaching and therapy sessions have fundamentally improved work, performance, life and relationship experiences.
In New York, Vincent served as teaching assistant at the LABAN/Bartenieff Institute of Movement Studies, an institute that certifies the movement analysts of the world, and also taught at renowned dance schools such as Broadway Dance Center and Peridance Capezio Dance Center teaching the use of heart and logic in body-mind flow in Flow Essentials. He co-taught the Body-Mind Dancing® (BMD) programs with Dr Martha Eddy, founder of BMD, MFL and DE & a master of Somatics. Conducting Moving For Life™ classes at the Jacobi Hospital Oncology and EmblemHealth, Vincent up-lifted the mood of cancer survivors with his infectious positivity as Cancer Exercise Specialist.
In The Netherlands, Vincent learned and worked with renowned dance teachers and makers in the world of professional dancing. Because of his environment of work and living, he experienced design, innovation and lifestyle that were human-oriented. It gave him a fresh look to move, learn, feel, see and interact with those he met. He created comedic dance pieces that brought laughter as well as deep reflection in his audience. Performing in Michael Schumacher's piece With Without profoundly opened his mind to further possibilities of life and art. Teachers also inspired his access to his own potential to communicate and teach. Vincent went on to create choreographies for famous brands (Nike, G-Star, BMW etc.) and spectacles (8th ASEAN PARA Games, CommunicAsia etc.).
Vincent has taught a wide spectrum of clientele from professional performers, children, parents, teachers, corporate leaders, psychotherapists, lawyers and patients with stroke, cancer, Parkinson's disease and mental health. He is skilled in finding one's personal language of potential access and realization for change. From Ministry of Defence's performance company, Music Drama Company, to the primary, secondary, colleges and polytechnics institution of the Ministry of Education, Vincent's work focuses on purposeful practice and mindful moving. He has lectured at LASALLE College of the Arts, Nanyang Academy of Fine Arts (NAFA) and also trained the acting lecturers in Laban Movement Analysis. In areas of program design, Vincent co-designed and conducted the somatic programs for the Dance department at NAFA. The Parent-Child Cohesion programme was created and conducted with positive emotional impact at various national libraries for the National Library Board between 2013-2016.
Vincent has been consulted for organizational as well as personal journeys in therapy/healing, performance, wellness and personal development. He was a presenter at the International Association of Dance Medicine and Science (IADMS) delivering the experience of "presence and awareness" for international delegates. Vincent has been invited to speak also on platforms such as TEDx-Human Library, National Youth Leaders' Day and DWG's Achievers' Award presentation. Coming July 2018, Vincent will present at the Harvard University in a Movement Conference at the Department of Medicine. In gearing people towards a holistic health in the body, mind, heart and spirit for expressive, efficient and effective people-work interactions, Vincent equips trainees and students with soft skills of the 21st Century besides teaching applicable movement skills for performance, communication and crisis or emergency response.
Holding degrees in dance (CODARTS-Hogeschool voor de Kunsten) and movement analysis (Laban/Bartenieff Institute of Movement Studies), Vincent is certified in a variety of somatic modalities such as Laban Movement System, Bartenieff Fundamentals, Body-Mind Dancing and Moving For Life etc., in which he was conferred Cancer Exercise Specialist by Dr Martha Eddy (renowned Somatics educator of the world) in the latter certification. Vincent is also certified Master Neuro-linguistic Programming (American Board of Neuro-linguistic Programming) and Time Line Therapy (Time Line Therapy Association) Practitioner and Life Coach. During his days in the fitness, Vincent has also earned his TRX Suspension training Instructor certification.
Vincent is a SHELL-NAC scholar who had been awarded the Most Outstanding Student and SIA Award of Excellence in the Arts. He is still the only dance (performance) student who has graduated from the well-known Rotterdamse Dansacademie (CODARTS), in The Netherlands. He has choreographed and starred in the films (Circles and When the Winter is Almost Spring) of award-winning director, Sherman Ong. He has also been invited to judge at various dance and performance competitions such as B-Dazzled, Dreamworks and Singapore Covershot Girls etc. He choreographed for events such as CommunicAsia, 8th ASEAN Para Games, and National Day Parades and also danced in festivals such as Holland Dance Festival and ITS Festival. Vincent is commended by the local newspapers as well as the Dutch Volkskrant as "true gems" and "creative brain" respectively.
A survivor of a Ventricular-Septal Defect (VSD aka hole-in-the-heart), Vincent was told by the doctor that he would not survive past the age of 16 if he engages in strenuous activities. He has strived to prove that a mistake since 3-month old. He learned to overcome survival issues through the art of being soft and enable a better flow of blood and oxygen by means of breath, movement and tender strength for his condition. Seeing that people have also a "hole-in-the-heart" where there is a gap to fill in become whole again, Vincent shares in talks and lessons the notion of VSD in which he has transformed into a Very Strong Desire to live, love and be whole again. Believing that everyone deserves to live purposefully and meaningfully, Vincent helps people to fill their hearts and allow possibilities to be realized. Helping people bridge their lives to their purpose so as to be fulfilled, is a passion and a calling for him.
Vincent has published his first book Flow-The Art of Creating AbunDance, a self-help book for life-long learning. He had also the pleasure and honour of contributing to Dr Eddy's Mindful Movement-The Evolution of the Somatic Arts and Conscious Action. Vincent strives daily to be of service to his community, country and the world at large. He finds time to volunteer for Singapore National Stroke Association, Institute of Mental Health, Raleigh Singapore, Let's Take A Walk, Caregivers Alliance, SG Creation, ACTs and PSALT Care through sponsoring and conducting educational and healing workshops.
In the work of awakening empathy for self and corporate businesses, Vincent brings awareness to one's patterns of decision-making, in innovation and expressive communication. In educating and training movement, Somatics and dance, Vincent supports neuroplasticity and neurogenesis for learning, reversing the biological age respectively. Vincent hopes that in integrating the body, brain and heart and ensuring their congruence, we can all achieve a better world inside of us to allow that betterment to be reflected in the world we all share. He currently resides in Singapore and is conducting learning webinars with distinguished teachers from all over the world in the Laban community.
Defining Danspire:
Danspire is a way of living. It is an experience. An experience you feel when you are inspired because of the interaction of the mind and dance. If inspiration has a body and can be described, it would be in the form of a resonance, an "Ah-HA!" vibrating in an awakening manner within each cell of its body. This powerful and profound experience strings feelings, sensations, emotions, past, presence and the possibilities into a moment that liberates your mind and body and re-connects to the soul.
As one move and dance in curiosity and creativity, Danspire manifests in learning, growing and healing.
Yours,