Consultant . Speaker . Author:
Vincent Yong
CMA, RSME&T, CBMDT, MFLCI, BFA
Everything begins from the heart;
be it learning, growing or healing.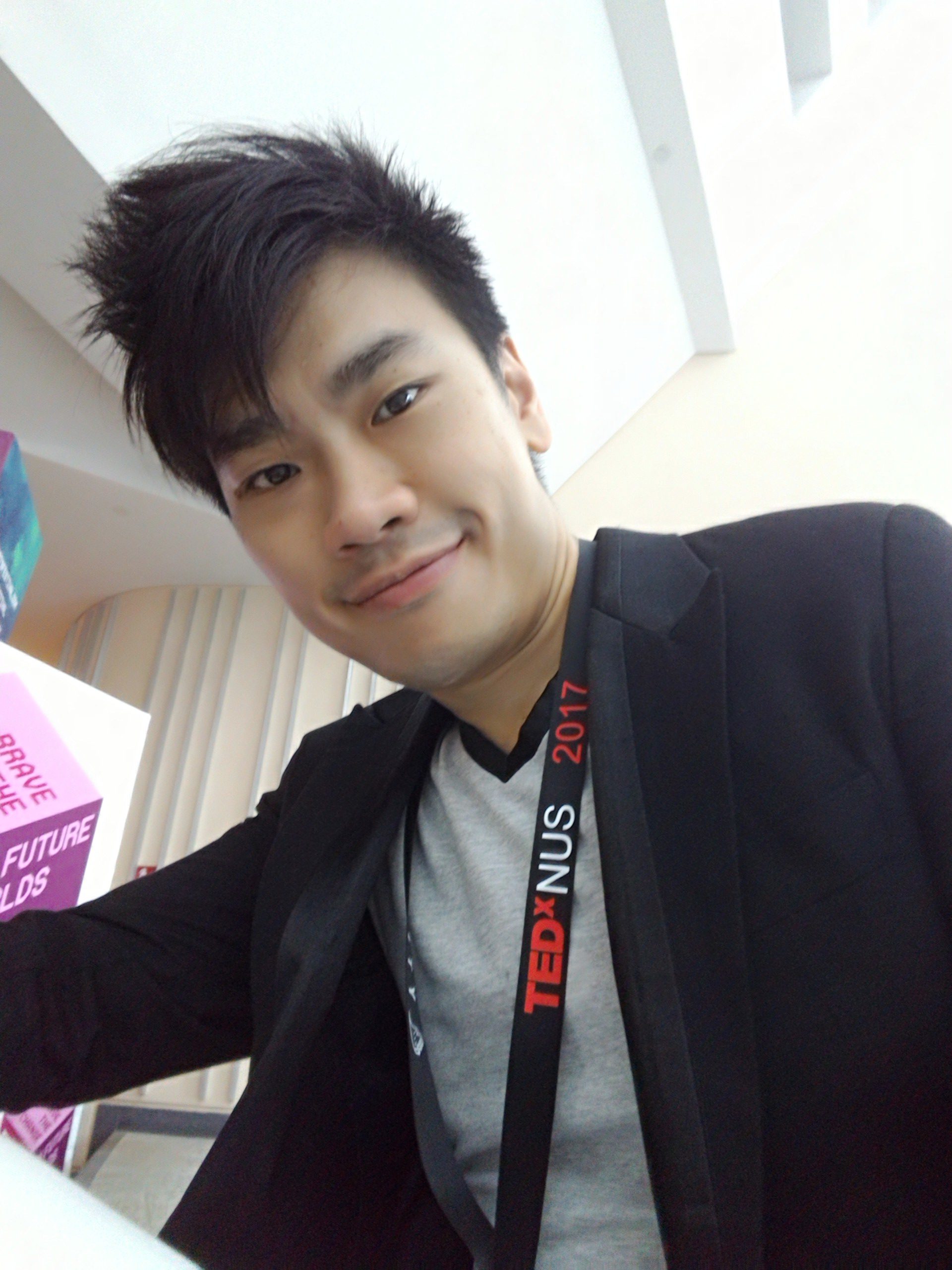 Vincent Yong is an award-winning movement poet, analyst and therapist. Having over 17 years of international experiences in creating movement poetry on the body and in space, he has performed and created choreographies around the world. A keen and curious learner, Vincent applies the same fervour in teaching and coaching. Always believing in his students and clientele, he sees them harbouring the talents that are awaiting to be awakened. Vincent sets the internal and external environment that is conducive for self-awareness and change. From the experience of self-transforming, he promotes the mastering of the "self" before others. In acknowledging our past and surpassing our limitations, we unlock our possibilities and tap into the abundance to fulfil our purpose.
Vincent has taught a wide spectrum of clientele from professional performers, children, parents, teachers, corporate leaders, and patients of stroke, cancer, Parkinson's disease and mental health. He is adept in finding the personal language that accesses and realises his clientele's potential. From Ministry of Defence to the Ministry of Education, Vincent's work focuses on purposeful practice and mindful moving. He has lectured at LASALLE College of the Arts, Nanyang Academy of Fine Arts (NAFA) and also trained the acting lecturers in Laban Movement Analysis. He has also co-designed the somatic programs for the Dance department at NAFA.
In New York, Vincent served as teaching assistant at the LABAN/Bartenieff Institute of Movement Studies and also taught at renowned dance schools such as Broadway Dance Center and Peridance Capezio Dance Center. He taught the Body-Mind Dancing® programs with Dr Martha Eddy, a master of Somatics, and Moving For Life™ classes at the Jacobi Hospital Oncology. He returned to Singapore and also volunteered for the Singapore National Stroke Association, Institute of Mental Health and PSALT Care.
Vincent is Singapore's first Certified Movement Analyst (CMA) and Registered Somatic Movement Educator and Therapist (RSME&T). Currently the first and only Singaporean dance graduate from CODARTS – Hogeschool voor de Kunsten, Rotterdamse Dansacademie, in The Netherlands. Vincent believes in setting trends and finding ways to enhance learning and creativity. He continues to expand on the ways dance and movement are applied on the stage called "Life". He has choreographed for Mediacorp, 8th ASEAN Para Games, National Day Parade, CommunicAsia etc. He reminisces and relishes on the time spend in Poland, Italy, Australia and Japan performing in front of audience from a variety of cultures.
Vincent presented and spoke on platforms such as the International Association of Dance Medicine and Science (IADMS), TEDxNUS-Human Library and NYLD etc. He was invited to contribute to Dr Eddy's book: Mindful Movement – The Evolution of the Somatic Arts and Conscious Action. A master life-coach and Neuro-linguistic Programming practitioner, Vincent also is versed in Time Line Therapy® modality.
Vincent is a SHELL – NAC scholar and a recipient of the SIA Award of Excellence in the Arts and conferred the Most Outstanding Student graduating as valedictorian of LASALLE College of the Arts. He attributes his analytic skills and sensitivity from his fondness of pure sciences and his education in Engineering. However, nothing beats his love and calling for dance because it was, and still is his lifesaver. A survivor of a congenital heart condition, Ventricular-Septal Defect (VSD), aka hole-in-the-heart, he inspires one to transcend limitations into the Very Strong Desire to overcome and inspire others to do the same.
Defining Danspire:
Danspire is a way of living. It is an experience. An experience you feel when you are inspired because of the interaction of the mind and dance. If inspiration has a body and can be described, it would be in the form of a resonance, an "Ah-HA!" vibrating in an awakening manner within each cell of its body. This powerful and profound experience strings feelings, sensations, emotions, past, presence and the possibilities into a moment that liberates your mind and body and re-connects to the soul.
As one moves and dance in curiosity and creativity, Danspire manifests in learning, growing and healing.
Yours,