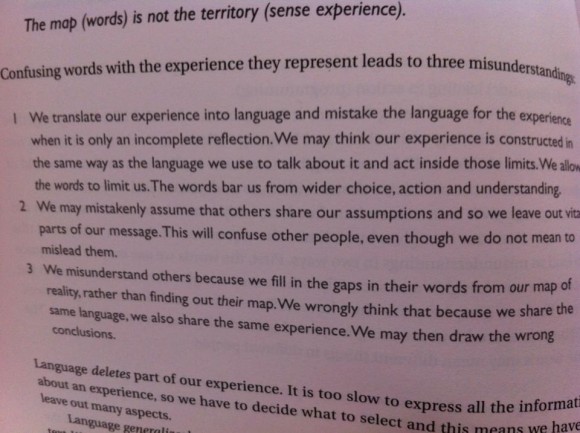 It's not about what you read, or hear…It is what finding out the true meaning behind what the other tries to communicate to you.
Converse application applies:
It is not what you say or tell that communicates. It is the confirmation of the accuracy of the perception that really gets you closer to the meaning in communication.